August 3rd, 2010 by
Scott
I've seen Inception twice and won't be able to make a more detailed analysis until it comes out on DVD, so I can break it down scene by scene, and read the script (which becomes available on September 1). However I do have an initial take on the movie which is this: Inception is Carl Jung's wet dream.
Projections. Talismans. Symbols. Consciousness. Unconsciousness. Subconsciousness. The Collective Unconscious. Memories. Archetypes. The Shadow. Psyche. Transformation. Individuation. Synchronicity. Anima. Animus. Self.
Oh, yeah… and dreams.
All of those concepts that Jung worked with and championed for decades are present in Inception, many of them obliquely so, but some as clear as day. There are even lines of dialogue — "Downward is forward… the shore of the subconscious… why is it so important to dream" — that sound like Jung-speak. So I feel confident in saying that Carl Jung would have been absolutely enthralled by this movie.
Jung was a fan of cinema:

The cinema, like the detective story, makes it possible to experience without danger all the excitement, passion, and desirousness, which must be repressed in the humanitarian working of life.
As viewers, we go into the story, experiencing vicariously what the characters do, especially the Protagonist. This is similar – in function – to dreams. Jung even noted that dreams have a narrative structure:

The dream begins with a statement of place, next comes a statement about the protagonist. I call this phase of the dream the exposition. It indicates the scene of action, the people involved, and also often the initial situation of the dream way.

The second phase comes the development of the plot. The third phase brings the culmination of peripeteia, a sudden change of events, a reversal of circumstances, used by Aristotle. Here something decisive happens if something changes completely.

The fourth and last phase is alysis, the solution or result produced by the dream work.

This division into four phases can be applied without much difficulty to a majority of dreams met with in practice, an indication that dreams generally have a dramatic structure.
Sounds like story or screenplay theory, doesn't it?

The great events of world history are, at bottom, profoundly unimportant.In the last analysis, the essential thing is the life of the individual.

This alone makes history, here alone do the great transformations first take place, and the whole future, the whole history of the world, ultimately spring as a gigantic summation from these hidden sources in individuals.

In our most private and most subjective lives we are not only the passive witnesses of our age, and its sufferers, but also its makers. We make our own epoch.
With Inception, we are witness to two individuals who make their own "epoch": Writer-director Christopher Nolan in making the movie, and Cobb in his response to personal tragedy.
A key theme in the movie is one of Jung's fundamental tenets — the psychological process of an individual moving from disunity to unity. Indeed Jung believed that a chief calling of the human experience is to engage all aspects of the psyche and move toward wholeness.
So as opposed to delving into the complexities of the plot and all the other much-discussed issues re the movie, I will focus my comments here on the psychological drama of three main characters: Cobb (Leonardo DiCaprio), Mal (Marion Cotillard), and Robert Fischer (Cillian Murphy), as each has their own journey from Disunity to Unity, yet each of their journeys is distinct in theme and substance, creating a textured emotional core at the heart of this most entertaining and elaborate heist movie.
SPOILER ALERT! PLOT ELEMENTS DISCUSSED FROM HERE ON OUT!
Let's start with the 'mark' — Fischer — as his psychological story is the most obvious and easily understood. At the root of his Disunity is his dysfunctional relationship with his father, by all evidence an aloof, cold, and hard man, someone who would tell his eleven year-old son upon the death of his mother [as recollected from my memory], "That's really all that needs to be said."
We sense that the disconnect between the two is not for Fischer's lack of trying — recall that it's he who set a photo of father and son (with Fischer as a youth) on his father's nightstand, only to witness his father swat it aside while in the midst of a severe medical moment, smashing the picture frame (symbolic of their 'broken' relationship). The pain that Fischer is experiencing about the void within, an emptiness that he likely believes could only have been filled by a loving father, is etched on his face throughout the movie. And his pain is right on the precipice of becoming bitterness, laying the groundwork for him to take over his father's business empire, then get back at his father by outdoing him as a businessman — hence the jeopardy that Saito cites about the company potentially controlling most of the world's energy supplies.
This Disunity — Fischer's deep disconnect from his father — is acknowledged by the team Cobb assembles to pull of the inception. Indeed, as they sit around brainstorming ideas of how to go about planting the idea to break up the company in Fischer's unconsciousness, they sound like a group of psychologists. Eames suggests an angle where Fischer would possibly destroy his father's business empire as a means of getting back at the old man, but Cobb rejects the idea with this important line:
"I think negative emotions are always trumped by positive emotions."
This is not only a guiding principle on how the team decides to work on Fischer — make him feel like breaking up the company will be a reciprocal act of love from father to son and son to father — but also a 'prophecy' about the resolution of Cobb's own psychological journey.
Fischer's experiences throughout the various dream states, culminating in the 'literal' battle at the snow fortress, is symbolic of the psychoanalytic process of going deeper and deeper inside the psyche, past all of one's psychological defense mechanisms down to that most authentic part of the self. And what does Fischer find there? His father – and the 'truth': The old man was disappointed in his son not for being a failure and in some way measuring up to what the father had achieved, rather that his son would even attempt to follow in his father's tragic footsteps and meaningless existence. And at that moment, coinciding with the death of his father and picking up the childhood talisman of the pinwheel (seen in the photo), Fischer has a truly cathartic experience, tears overflowing, evidence of him getting in touch with his own deeply hurt eleven year-old self, and feeling for once an actual sense of his father's love — and connection.
[Technical note: As I understand it, the team can create the structure of the dream states and be 'hosted' by someone on the team -- in the case of the snow fortress, that is Eames -- but key characters populating each dream state arise from the subject's unconsciousness. That would explain why Eames says something about wishing he could see what's behind the locked doors in the snow fortress. If this is a correct interpretation, then that locked room represents the deepest, most private aspect of Fischer's psyche, and what he finds there -- his father -- is a genuine aspect of who Fischer is, offering him reconciliation with his father, and some measure of Unity.]
Moving on to Mal, her Disunity is self-evident in one huge respect: she's dead, but kept 'alive' by Cobb entering again and again into a dream state to 'revive' Mal through his memories. But there are other Disunity aspects to her character:
* She thought (and thinks) reality was a dream and the dream state was a reality. As Cobb notes about her, "She locked away a secret, deep inside herself, something she once knew to be true… but chose to forget."
* Mal says something quite revealing to Ariadne: "Do you know what it is to be a lover? Half of a whole?" If Mal only feels a sense of wholeness when she is connected with her lover (Cobb), then what is her experience when she is disconnected from him?
And that's the rub as it relates to Mal's character because she feels betrayed by Cobb — she says to him at least three times, perhaps more, "You promised we'd grow old together" — and her response to that betrayal, where she's not half of a whole, but half of nothing, is fury. This anger manifests itself over and over through small acts, such as in the opening sequence not staying seated in the chair per Cobb's request, to much more aggressive actions (e.g., shooting Arthur in the leg, lunging at Ariadne, killing Fischer).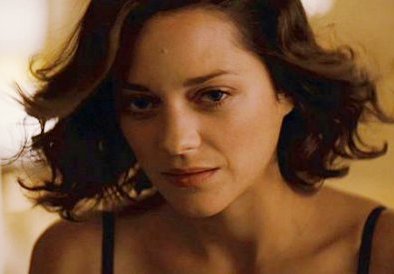 If we switch the narrative point-of-view and look at the story through Mal's eyes as the Protagonist, Cobb is clearly her Attractor character — and her violent actions would seem to be her hell-bent attempt to so disrupt Cobb's life, both conscious and as a participant in various dream-states, to coerce him to join her. And she comes awfully close, luring Cobb into limbo one last time after she's shot, killed, and kidnapped Fischer. But in 'death,' she finds Unity as well — only not as she imagined.
Moving onto Cobb, he also begins the movie in a state of Disunity, some of the key constituent parts being:
* He is separated from his children and due to legal circumstances — the authorities believe that Cobb murdered his wife, thereby causing him to go on the lam — can not return to them, his only contact with them unsatisfying, short conversations on the phone (the phone calls symbolic of the 'distance' between he and family).
* His job is to train people how to protect themselves from others getting into their unconsciousness and stealing information. Indeed, Cobb claims that he's the best in the business. But Cobb can't even protect himself from the sudden, recurring intrusions of Mal and his children into his consciousness. In fact, there are several times in the movie where Cobb's mask of confidence slips, typically after bit of his unconsciousness and memories lurch into his conscious. These are the signs of Cobb's Deconstruction.
* His wife Mal is dead, yet Cobb keeps her 'alive' through a complex structure of memories, accessed through the elevator (again symbolic, this time of going 'down' into our self — stored feelings, emotions, memories). This is a case of denial in the highest order, an unwillingness to acknowledge the truth and let Mal go, a point made here:
Ariadne: Why is it so important to dream?
Cobb: Because, in my dreams we are together.
There are times Cobb prefers to live with the illusion that he and Mel are still together in his dreams, when in reality they are separated by her death. And the fact is Cobb will never move beyond Disunity until he is willing give up that attachment to Mel and those memories.
* Of course, Cobb has been struggling with this because of the single biggest psychological dynamic that exists within his psyche: Guilt. That guilt is like a shadow cast upon everything Cobb does and all who he is. He even admits it directly to Mal in this exchange:
Mal: You keep telling yourself what you know. But what do you believe? What do you feel?
Cobb: Guilt.
Guilt due to the fact that he planted an idea in Mal's mind which led her to believe that the dream state is real and reality is a dream — eventually leading to her suicide. Despite the enormous pain Cobb feels because of his guilt, he is unwilling to give that up because to do it would be to give up Mal. As long as the guilt is real, Mal is 'real.' Indeed, his psychological meaning is so tied up with Mal that her talisman (the spinning top) becomes his talisman.
I like to look at movies existing beyond the limits of FADE IN and FADE OUT. So if we imagine Cobb's life before the story beings, we may ask this question: Why does this story have to happen to this person at this time? Here is another quote from Jung:

The psychological rule says that when an inner situation is not made conscious, it happens outside as fate. That is to say, when the individual remains undivided and does not become conscious of his inner opposite, the world must perforce act out the conflict and be torn into opposing halves.
The events that transpire to and around Cobb need to happen to force Cobb to confront his guilt. He can do that only by dealing with Mal not as a largely controllable memory, but as The Shadow, a Nemesis aspect of his psyche. She has to be freed from the constraints he's put on her to become an active agent in his dream state in order to force the issue: Will you choose me or reject me? In terms of Cobb's psychological journey and Mal's as well, there is no other end point than that.
And that's what happens in Inception. One way of looking at the movie is that the entire heist Plotline exists precisely so that Cobb will confront his Shadow — Mal. Check out the dialogue when Cobb finally makes his choice:

I miss you more than I can bear, but we had our time together. I have to let you go… Look at you. You're just a shade, a shade of my real wife. How could I capture all your beauty, your complexity, your perfection, your imperfection, in a dream? Yes, you're the best that I can do. But, I'm sorry, you're just not good enough.
"You're just a shade." Shade = Shadow.
So in the end, Mal attains Unity by finally being allowed – by Cobb – to die where she should have been all along per her own devices (i.e., suicide). And Cobb attains Unity by rejecting the hold that his guilt has had over him and letting Mal go. And after all the kicks, and the team comes back to reality inside the van, I think it's interesting that Nolan makes this editorial choice: Cobb lying in the van under water, then ding – he's in the airplane waking up, preparing to land. Water is a deeply symbolic image, especially for Jung, and I would think it's fair to suggest that for Cobb, his immersion in the water is almost like a baptism, and when he wakes up, he finds himself 'reborn' into a New Life.
The Denouement is one of the most satisfying sequences in the movie. It begins with Cobb in the baggage claim at the airport. As he makes his way toward security, he passes by every key character in his story, a tacit acknowledgment of their individual and collective importance to Cobb's psychological journey. From a Jungian perspective, it's like a final passage through all of the varied aspects of Cobb's psyche, phsyicalized by Ariadne, Arthur, Eames, Saito, Yusuf, and Fischer — with the Shadow of Mal present symbolically by her very absence. And then the security officer says, "Welcome home" — how appropriate after Cobb's 'hero's journey.' Then the last piece: Cobb returns home to his children, who finally turn their faces toward them. He is reunited with them, scooping them up in to his arms, leaving the talisman behind. He doesn't care if it continues turning or stops. He is home. He has achieved Unity.
I was surprised to read reviews of Inception asserting that it was a "cold" and "emotionless" movie. Perhaps those viewers could not get past the complexities of the Plotline. The simple fact is that three key characters have significant psychological struggles, each playing a part together, each tied to Cobb's metamorphosis from Disunity to Unity, and as such serve as the heart of the movie.
And somewhere, Carl Jung is smiling… in his dreams.