November 14th, 2012 by
Scott
Via @DFTVYP: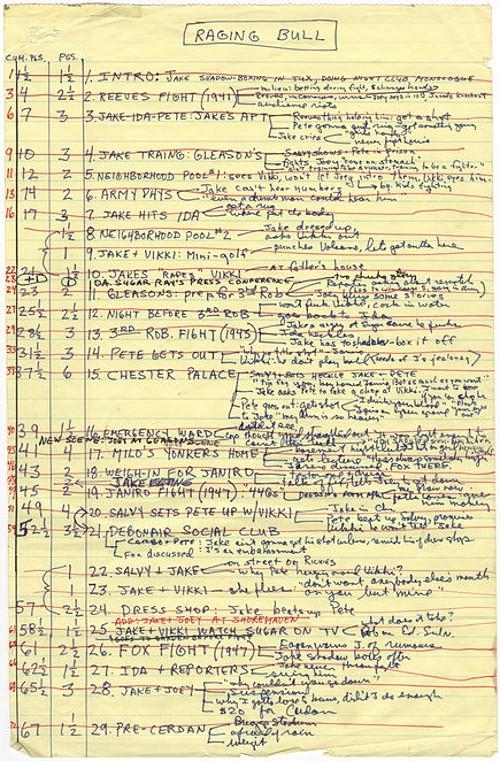 This corroborates what I have posted before from an interview with Schrader:
"I know exactly where I'm going beforehand. I know to the half page if I'm on or off target. I draw up charts before I do a script. I endlessly chart and re-chart a movie. Before I sit down to write, I have all the scenes listed, what happens in each scene, how many pages I anticipate each scene will take. I have a running log on the film. I can look down and see what happens by page thirty, what happens by page forty, fifty, sixty and so forth. I have the whole thing timed out to a hundred and five, a hundred and ten pages. You may go two, three pages ahead or behind, you may add or drop dialogue or scenes; but if you're two pages ahead or behind, you have to work that into the timing. Especially if you get five pages ahead, or, worse, five pages behind, then something you had planned to work on page forty may not work the same way on page forty-five."
For those of you disinclined to outlines, let Schrader's approach serve as a reminder: Most professional screenwriters break stories in prep. Doing that hard work before you type FADE IN greatly increases the odds you will end up with a strong draft.