December 29th, 2012 by
Scott
From the sublimity of gift-giving [courtesy of plinytheelder] to the raucous with bar fights, as suggested by Dean Scott: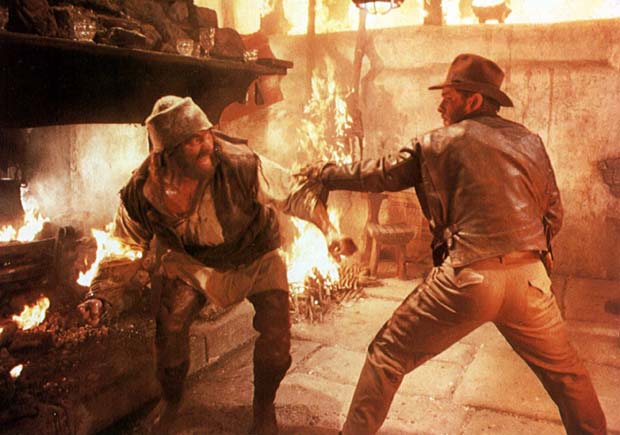 I can think of several notable altercations that occur in bars or pubs. How about you? Even better, what about notable dialogue in said scenes?
The usual drill:
* Copy/paste dialogue from IMDB Quotes or some other transcript source.
* Copy/paste the URL of an accompanying video from MovieClips or YouTube.
I'd also ask you to think about why the dialogue is notable. Is there anything about the dialogue which provides some takeaway re screenwriting?
Here is the lineup for upcoming Daily Dialogue themes:
January 7-January 13: Gangster deaths [Phil Hopersberger]
January 14-January 20: Overreacting [@davidproenza]
January 21-January 27: Answering children's questions [BillieJeanVK]
January 28-February 3: Agents [Teddy Pasternak]
February 4-February 10: Falsely accused [churnage]
February 11-February 17: Wedding toasts [Shaula Evans]
February 18-February 24: Last laugh [Vic Tional]
February 25-March 3: Boy meets girl [TaraPhelps]
March 4-March 10: Breakups [Liri Nàvon]
March 11-March 17: Innuendo [Hawkewood]
Let's say goodbye to 2012 and hello to 2013 with a kick-ass week of movie moments featuring bar fights. See you in comments!