August 20th, 2014 by
Scott
Question from Bretton Zinger:
I'm wondering about how you go about writing about a historical figure but not base it off of previous material. For example, let's say I want to make a movie about George Washington. (He's not the subject of my idea.) Numerous books have been written about him. If I've read many of those books, I have a reasonable understanding of his life. Is it possible to write an original script about him or would I have to secure rights to one or more of the books I have read that created my interest? Of course, I could do my own research by looking at his original correspondence, records, etc., but I would have still read the biographies of him and the material would obviously greatly overlap. Does that make sense?
Related question from Eric Harris:
How do you deal with stories that are partly based on real life people that are famous or infamous? Can you quote them verbatim for stuff they actually said? or should you make up dialogue for them? Can you make up stuff, change up timelines, make composite characters to tighten up the start and drama…and streamline it? Real life often does not fit the Hollywood 2 hour 3 act formula….so some finessing needs to be done.
I am not a lawyer. I don't even play one on TV. And even if I did, I would not suggest you rely on me for any concrete legal advice.
That said, I think I'm pretty safe in stating this: If a person is in the public eye, they are pretty much fair game to do whatever you would do with them. I mean, for God's sake, Hollywood produced a movie called Abraham Lincoln: Vampire Hunter. I think I just summed up my argument right there.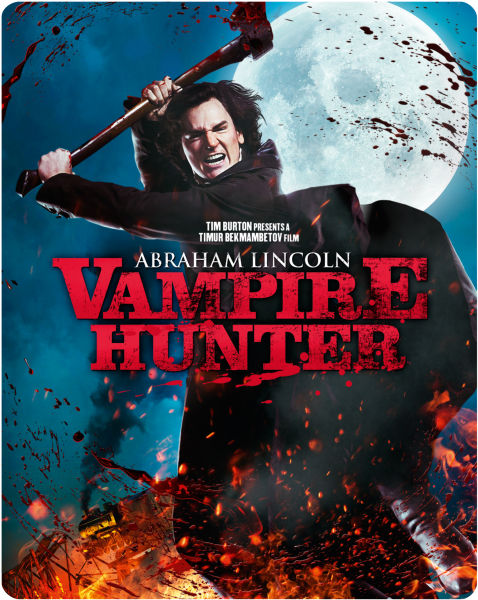 Seriously, our 15th President. Emancipation Proclamation. Face on Mt. Rushmore. Saved the Union. And this is how Hollywood treated a real life historical figure.
As far compositing characters, changing timelines, making up stuff… there's an old saying in Hollwyood: "Never let the facts get in the way of the story."
In other words, Scott Myers, Non-Esquire says: "Go for it!"
Okay, let's be serious for a second. Some of your choices would depend on the type of story you are writing and how historically careful you feel you need to be. If, for example, you are doing a drama that can best work by hewing close to historical facts, then you would need to do research to support that goal and shape the narrative accordingly.
But there is historical truth and there is aesthetic truth. And in almost every case, Hollywood is much more concerned with the latter than the former. Top Priority: Tell a good story.
Which brings us back to Abraham Lincoln, who as Bill and Ted discovered, has the last word on the subject with this advice to writers:
Any lawyers out there, please step in and steer Bretton and Eric onto the path of righteousness… and no culpability from a legal standpoint, if my expert analysis falls short of the truth.