May 16th, 2016 by
Scott
That's right, Go Into The Story is 8 years old today! I launched the site on May 16, 2008 with this humble post. Since that time, I've uploaded over 19,000 entries and the blog has had nearly 10 million unique visits. Talk about penetration in social media, we've even made car license plates!
I'm pressed for time, so won't get into much in the way of hoopla, but I do want to say this: Thank you.
Thanks to everyone who has supported what goes on here. For each one of the 2,923 consecutive days I have posted on this site, I have tried to do something different and in the blog's own minor way contribute to the online screenwriting community.
I have made it a point to provide a frank, honest acknowledgement about how tough it is to break into the business as a screenwriter, yet also embrace the fact that it can and does happen. Hell, it happened with me!
So where there are Haters out there, here we about Creators.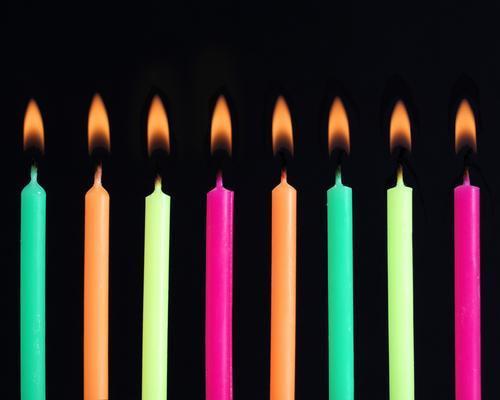 I have approached the blog as a kind of one-stop shopping site for screenwriters, TV writers, and writers in general, where you can get the latest in entertainment news and business trends with an eye for what writers care about… where you can come for information and inspiration… and as I always envisioned, over time create a free online educational resource. I think we've done that. Check out the archives sometime, literally thousands of helpful posts.
So tomorrow I'll post for the 2,924th consecutive day (I've got my eye on you 3,000!) and hopefully we'll be around next year to celebrate another birthday.
But again, my thanks to you readers for your contributions to the Daily Dialogue series, the guest posts in the Classic Movies series, the Scene-By-Scene Breakdowns, and tens of thousands of comments uploaded by readers over the years. Oh, and emails. Tons and tons of emails over the years!
Finally a special acknowledgement to Franklin Leonard. If I were to list the many reasons why I'm happy to have started this blog, getting to know Franklin would have to be right up there toward the top of the list. What he and the Black List team are doing is fundamentally disrupting the status quo in Hollywood, opening new avenues into the business for people who would have been shut out only a few years ago. Moreover the Black List puts a much needed spotlight on a grossly underappreciated segment of the filmmaking community: Screenwriters.
So here's to you, Franklin. I'm glad to have Go Into The Story be a partner with the Black List and for our friendship.
As I am prone to say…
Onward!