March 25th, 2015 by
Scott
A reader question from Alex_kelaru in comments to a recent blog post in which I closed with this takeaway:
Do some interactive writing exercises with your story's key characters where you zero in on what they believe, why they believe it, and how they see the world. Whether it's an interview, monologue, sit-down, or journal entry, engage your characters in a dialogue. Learn what makes them tick… and why.
The question from Alex:
Great advice, I usually use the interview technique, I pretend I meet with my character in a coffee shop or some place out of their ordinary world and conduct an interview. Questions like 'why do you think your story is worth telling' or 'Why might audiences dislike you?' are some of the ones I ask.

However, Scott, I have a question. When you do an exercise like this, at what moment in the character's life do you do the interview/monologue/sit-down. The character changes throughout the screenplay and an interview at the beginning might be (and it should be) very different then at the end of the story. I'm just wondering which one would be more useful ?
Good question, Alex. Over the years, I have aggregated a wide variety of character development tools which I use myself and have taught in the dozens of writing workshops I've led during the last decade. They are an excellent means by which we can interface with our characters, delve into them, dig into their core essence, determine their respective narrative functions, then build out from that foundation, exploring their distinctive personalities, and eventually hearing their unique voices.
The only way to do that is to engage your characters directly, deeply, and throughout the entire story-crafting and writing process.
As to when to engage them, at what point or points in their lives, this raises the fact that your characters exist. They live, indeed, have lived in their story universe 24/7/365 for the entirety of their existence. So you can begin in their Present, where they start the story. What is their current mentality and emotional state? If you are dealing with your Protagonist(s), be attuned to aspects of their psyche which are in conflict, either conscious or unconscious. I refer to this initial state as Disunity. [The Protagonist does not always go from Disunity to Unity, a positive transformation arc, but in most mainstream Hollywood movies, they do.]
But even a cursory amount of character work in the Present will point to influences from the Past which has led the character to their starting psychological state as well as the circumstances they find themselves in relative to the plot. That inevitably draws us into the character's personal history.
I draw a distinction between personal history and backstory:
Personal History: Everything that's ever happened to a character.
Backstory: Events / dynamics specifically tied to your story's narrative.
Between character questionnaires and biographies, you can dig up much of this content. However you can also do interviews, sit-downs, monologues and the like with the character from a point in their Past.
For example, consider Clarice Starling in The Silence of the Lambs. When we meet her, she is an F.B.I. agent-in-training. But her Disunity is rooted in key experiences from her past, specifically when her father was killed when she was an 11 year-old girl. If you were developing this story, why not engage Clarice as a young girl? Before her father died. As she visited him in the hospital while he lay dying. At the funeral for her father. Indeed, the movie has two flashbacks, both of which feature Clarice at age 11.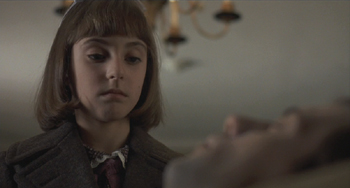 What insights into Clarice's persona could you gain from interfacing with her as a young girl? Enough to surface these two key moments… and presumably much more, including her traumatic experiences on her uncle's Montana farm.
So you can engage the character in the Present and the Past. But why not jump ahead to the Future? Where does the character end up in terms of the metamorphosis? If it's a positive arc, what does that Unity state look like?
There's no single program and certainly no formula to dictate how a writer can develop their characters. I believe you have to trust your gut. If interviews are working, great. Do that. If not, try something else, a biography or questionnaire. Can't get a sense of a character in the Present? Fine. Dig into their personal history by engaging them in the Past.
And then there some of my favorite tools: Character Archetypes. Once you dig into your characters and start to get a feel for them, consider their respective narrative functions. Who is the Protagonist? Nemesis? Attractor? Mentor? Trickster? I have been working with archetypes for over a decade now and find them endlessly fascinating. I look forward to digging into this content again starting Monday, March 30 in my upcoming Character Development Keys class. It's a terrific course as we use The Dark Knight for our study script, a classic example of these five character archetypes at work in the narrative. For information on that, go here.
Bottom line, do whatever you can to engage your characters. No one knows the story better than them. You can connect with them in the Present, Past and Future to give you a deep understanding of who they are, why they are and where they're going.
To read all of the posts in the Reader Questions archive, over 300 of them, go here.