May 18th, 2015 by
Scott
Reader question from @farrtom via my recent #scriptchat appearance :
Should the antagonist think he's the protagonist of his own story, or does that make him too relatable?
I provided a brief snippet of a response in the #scriptchat conversation, but there is an important point here worth delving into more thoroughly.
@farrtom: Yes, by all means, the Nemesis / Antagonist should think s/he's the Protagonist of their story. You know why? Because they are the Protagonist of their own story! Indeed, every character is their own Protagonist. They see, feel, and experience the story universe through their specific senses, their own perspective, and as a result develop their own world view.
So at the very least, you would be wise to spend time when developing your Nemesis character(s) to spend time with him/her/them seeing the story universe through their eyes. Sit with them. Talk with them. Experience how they relate to the other characters, what each represents to the Nemesis. The same questions you ask a Protagonist, e.g., What do you want, What do you need, What are you most afraid of, etc, ask of your Nemesis.
What is the value of these exercises? If you immerse yourself in the life of your Nemesis, you are much more likely to craft a multidimensional character, one a script reader may find compelling. And a more complex Nemesis who we can relate to and understand, even if we don't sympathize with them, becomes a more interesting, engaging one, a more effective character in the context of the narrative, and an appealing figure for actors to want to play.
As to the second part of your question — does that make him too relatable — I suppose there is a risk a writer may so demystify a Nemesis, the character loses some of their power over our imagination. It's one thing to be dealing with a mysterious Bad Guy/Gal, it's another if the character has qualities which remind us of our pipsqueak brother. Then again, maybe not.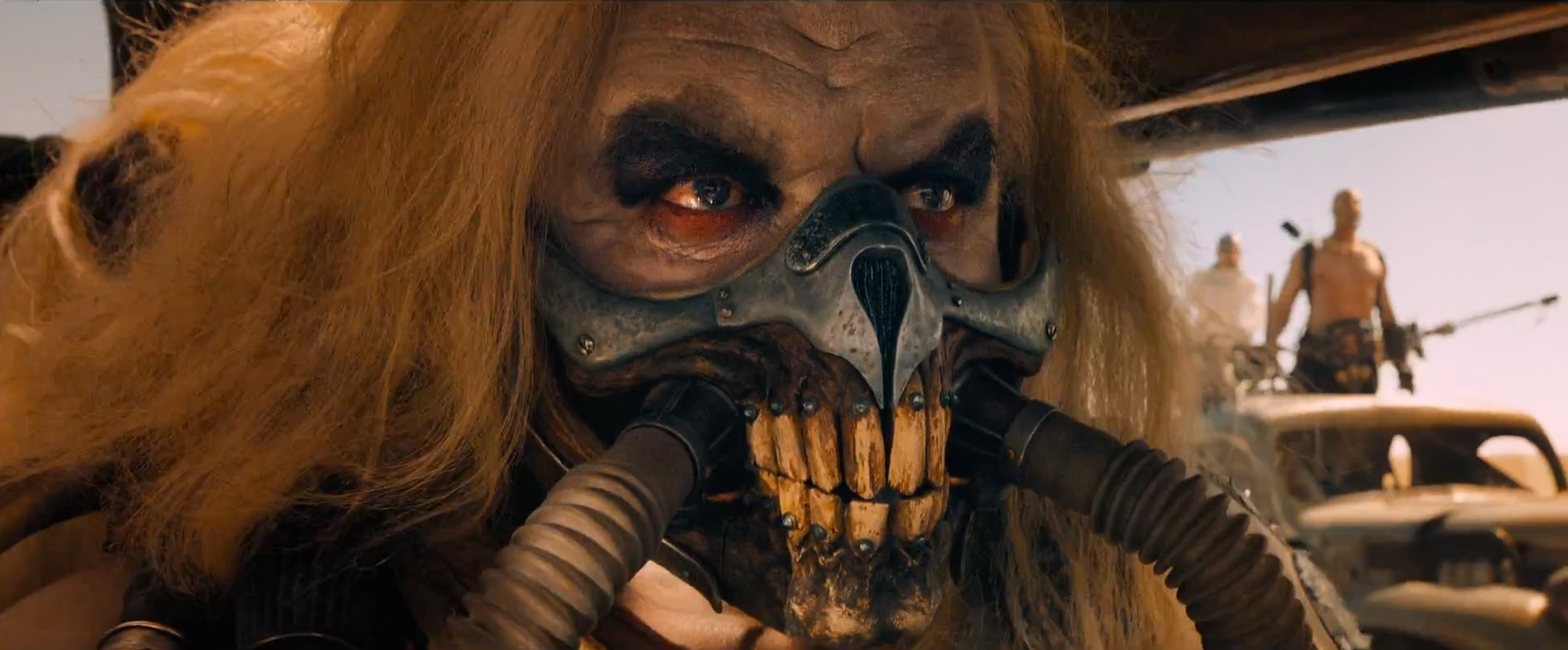 "I miss my wives."
Immortan Joe – Mad Max: Fury Road
If your Bad Guy/Gal is worthy of being a Nemesis, they won't be much like your pipsqueak brother at all. The more likely challenge in your work is to make the Nemesis more relatable. Why? Because when a script reader can find something within the Nemesis they can relate to, that shrinks the emotional and psychological distance between the reader and the Nemesis. That character is no longer an IT, rather s/he becomes a YOU.
I call this humanizing your Nemesis. It reminds me of that line from a writer I saw somewhere: "Even bad guys have mothers."
So yes to doing character work with your Nemesis in which you look at the story universe through their eyes as a Protagonist.
And yes to digging into the Nemesis character's inner life to find dynamics with which script readers and eventually moviegoers can relate.
That path will lead you beyond one-dimensional Bad Guys/Gals… into a world of complex, compelling Antagonist figures.